NRMLA Blog Squad Called Into Action
The NRMLA blog squad called into action this week when CNBC published an article, entitled Is A Reverse Mortgage Right for You?, that shows how lower interest rates can lead to larger loan amounts for reverse mortgage borrowers. While the article itself was neutral, it generated many negative and misinformed comments, prompting NRMLA's Director of Public Affairs, Jenny, Werwa, to invite members of the NRMLA Blog Squad to submit comments that sought to educate and refute bad information.
Beth Paterson, CRMP, of Greenleaf Financial, LLC, wrote: "Just as with any mortgage of financial product, or any purchase for that matter, one should get educated about the reverse mortgage, and work with a loan officer that are comfortable with and doesn't pressure them. If possible, find someone who is local and will meet with you face-to-face. Members of the NRMLA adhere to a strict code of conduct."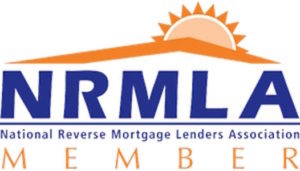 Steve Haney, The Mortgage Doctor, is a member of the NRMLA (National Reverse Mortgage Lenders Association), has won awards for his work, and is trusted throughout Colorado Springs as a fair and informative loan officer. Contact him today!